This ant-mimicking jumping spider
nurses its young for 40 days after birth.
... Until now lactation has been considered a purely mammalian trait. Although some non-mammals such as pigeons, flamingos, emperor penguins and cockroaches produce a similar nutritious fluid ...
To read more, please visit:
https://www.telegraph.co.uk/science/201 ... ke-mammal/
+ + +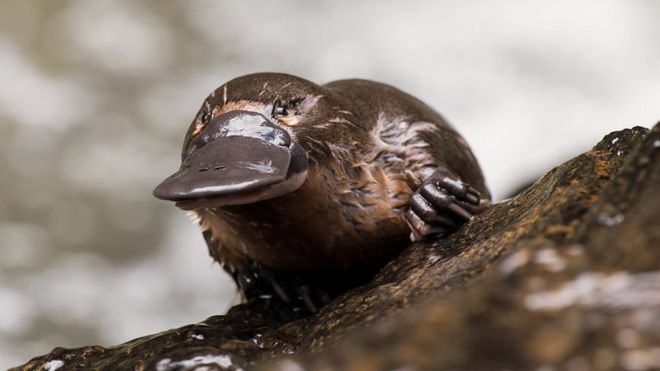 The female platypus, an unusual animal from Australia, can also nurse its young.
.,.. Australian scientists discovered in 2010 that the semi-aquatic animal's milk contains a potent protein able to fight superbugs. ...

Platypus are monotremes - a tiny group of mammals able to both lay eggs and produce milk.

They don't have teats, instead they concentrate milk to their belly and feed their young by sweating it out. ...
To read more, please visit:
https://www.bbc.com/news/newsbeat-43415998