And people were questioning their very sanity.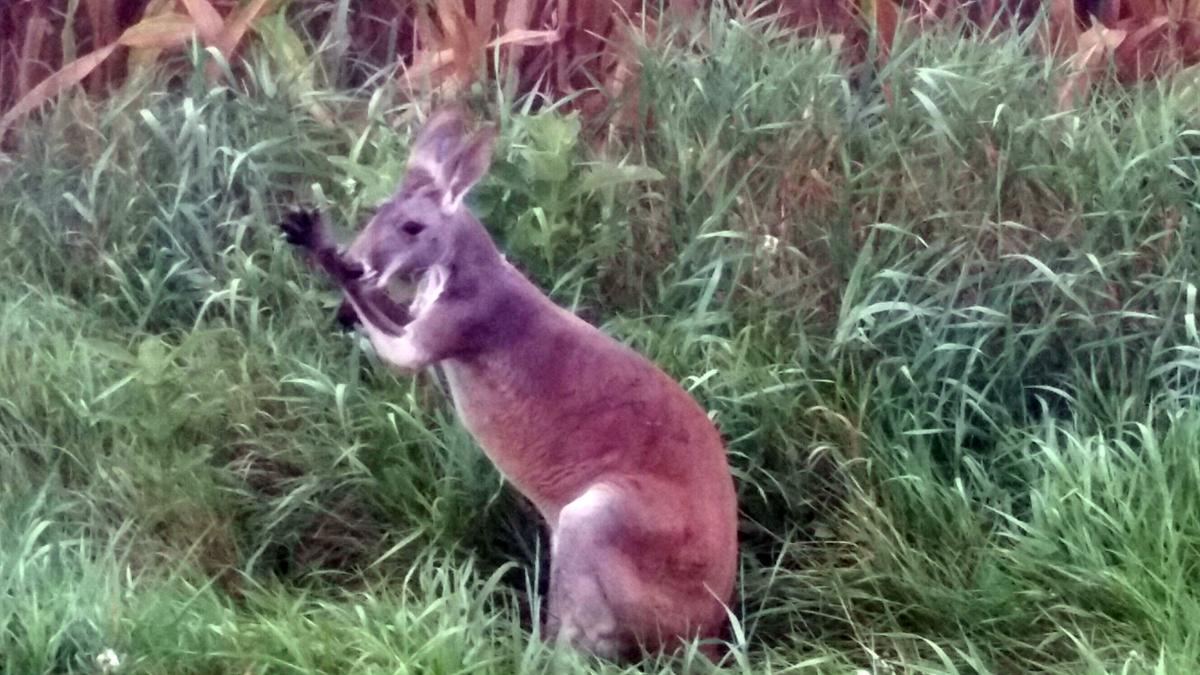 That is one huge rabbit, I tell you. It would finish off my garden in an instant.
For the complete story, please read:
http://www.kenoshanews.com/news/local/d ... 73e71.html
..."I saw something brown coming out of a cornfield, and I thought at first that it was a deer, so I slowed down," [Somers Chief] Wilkinson said, saying it was about 6:30 a.m. on a foggy morning. "Then it came out in the road. It stopped right in front of me and looked at me, and it was a kangaroo. I was almost scared to call it in."

The kangaroo — an escapee from the petting zoo at Jerry Smith's Farm, 7150 18th St. — spent his brief time on the lam spreading confusion and self-doubt early Thursday morning among local residents that included a high school student, commuters, deputies, firefighters and even a frightened dog. ...