With the May 10 to 11 CME, the earth was bathed with rare blue auroras:
From
http://www.spaceweather.com
for May 12, 2019:
RARE BLUE AURORAS OVER CANADA: Northern Lights are usually green, sometimes red. Those are the colors we see when oxygen is hit by electrons raining down from space during a geomagnetic storm. On Friday night, however, Harlan Thomas of Calgary, Alberta, witnessed a different color: deep-blue.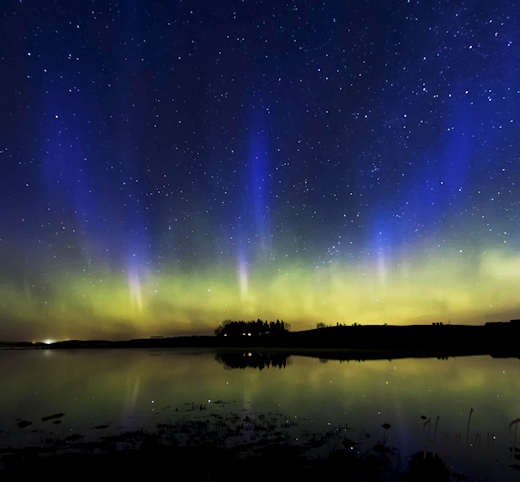 "To see these incredible blue pillars was out of this world," says Thomas.

In auroras, blue is a sign of nitrogen. Energetic particles striking ionized molecular nitrogen (N2+) at very high altitudes can produce a blue glow rarely seen during auroral displays. In this case, it was the afterglow of a CME impact.

The CME left the sun on May 6th, propelled in our direction by an explosion in the magnetic canopy of sunspot AR2740. When it finally arrived on May 10th, the slow-moving storm cloud rattled Earth's magnetic field, triggering a minor G1-class geomagnetic storm. Auroras were sighted in parts of Canada as well as US States such as Michigan and Minnesota.
Here is a photo from Big Bay, Michigan, taken by S. Evans on May 10, 2019.